Calgary's Excavation Company
Site Grading
A grading plan is an important element in preventing property damage, flooding, standing water, and erosion of embankment areas. The design engineer must consider the existing topography of the development and its relationship with adjacent properties. Proper grading eliminates costly corrective work such as retaining walls, re-grading operations, and unnecessary drainage systems, such as storm sewers, french drains, or swales.
Water & Sewer
Gravelling
Recycled Concrete
Recycled Asphalt
Experienced Excavation Contractors
As one of the most trustworthy excavation companies in Calgary, we are proud to showcase our comprehensive excavation services. 
We provide municipalities, commercial establishments, industrial areas and residential estates with top-tier excavation work. Utilizing award-winning skills and techniques passed on from our grandfather and the latest equipment and machinery, we ensure your satisfaction with the completed result.
As we properly excavate and prepare your site for construction, we set your project up for success. Whether you are creating a sub-base for a new development or removing asphalt and concrete, you can rely on our premium excavation services.
What Our Clients Have to Say
"Holloway Paving resurfaced our commercial parking lot. They were very professional and accommodating to our needs and timeline. They went out of their way to ensure that there was very little disruption to our business operations. I highly recommend them!"
"We live just west of Calgary and hired Holloway Paving removed and replaced our large acreage driveway. They were very detailed and put together an exceptional layout/plan for us. Their crew was very courteous and cleanup up any mess. They also gave us follow up call after the job was completed to ensure I was satisfied."
"We awarded Holloway Paving a large contract to replace a lot of broken concrete sections on our sidewalks and curbs around our building. It was a pleasure doing business with them!"
What to Expect From an Excavation Company in Calgary
The integrity of a sub-base is only as good as the people that handle it. 
At Holloway Paving, our excavation contractors are well-trained, experienced and dedicated to upholding our good name and reputation. You can expect our team to explain in detail each step of the process so that you know what to expect. We will also provide updates on the progress of your project and address your questions as they arise. 
Excavation is a complicated task that requires extensive knowledge and specialized training. You can trust Holloway Paving, one of Calgary's most reliable excavation and paving companies.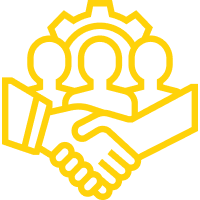 Legacy Business
At Holloway Paving, we're carrying on the legacy left by our grandfather who spent years in the industry. Armed with experience, passion, and outstanding customer service, we continue to make our mark in the paving world.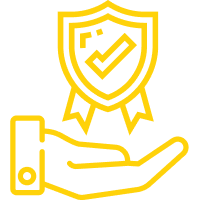 Quality Care
As a local-based company, we're passionate about helping local businesses thrive, offering a single point of contact and unmatched levels of customer service. At Holloway Paving, we're all about our customers.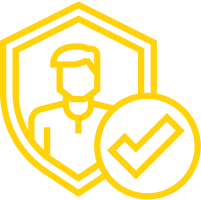 Valuable Service
With competitive prices and the most durable paving solution in Calgary, we offer incredible bang for your buck. We deliver exceptional value by determining the root cause of a problem and providing a lasting solution.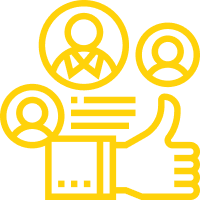 Full Transparency
We're quick to respond to all requests, and we're open and transparent about the services we deliver. Our quoting process is simple and straightforward, proof that we never overcharge for our premium services.
We handle projects of all sizes across the city and around Southern Alberta. Our comprehensive services are available for residential and commercial landscaping projects, expansive developments, new construction jobs and municipality work. We can help you with all aspects of the excavation project, including trenching, site preparation, dirt removal and much more. As a family-owned and operated establishment, we stand out from other excavation companies in Calgary. We've established a good name in the industry based on our honest and transparent customer service and our commitment to high-quality work. 
Our excavation service includes site preparation, grading, trenching, dirt removal, and many other soil-related tasks. Please contact us if you would like any additional information about our excavation service.
We have handled everything from large municipal projects for local councils to landscaping projects for homeowners. Our expertise and knowledge means we can work on all sized projects.
Our standard service area includes Calgary, Southern Alberta and Red Deer. If you would like to know if you are in our service area, please contact us.