Asphalt Paving in Calgary
New Asphalt Construction
Asphalt Overlays
New Asphalt Construction
We can pave new asphalt surfaces across numerous properties, roads, highways and industrial areas. We will be actively involved in all parts of the asphalt construction. From sub base to structural design, water control and compaction densities, we have the right expertise to provide you with the best quality.
Asphalt Overlays
Asphalt Paving Services You Can Trust
Holloway Paving is your long-term, trusted team for asphalt paving in Calgary. For generations, we have been servicing commercial properties, municipalities, and residential clients with high-quality asphalt paving services. 
Our good name has been established because of our commitment to excellence. We pride ourselves on delivering asphalt paving services that restore the integrity of your surfaces, improve aesthetic appeal, and lasts for decades. Our workmanship reflects the high-standard set by our name and history. 
When you come to us for asphalt paving, you will get a team that is experienced, professional, and dedicated to maximizing your investment. Contact Holloway Paving — the trusted team for asphalt paving.
What Our Clients Have to Say
"Holloway Paving resurfaced our commercial parking lot. They were very professional and accommodating to our needs and timeline. They went out of their way to ensure that there was very little disruption to our business operations. I highly recommend them!"
"We live just west of Calgary and hired Holloway Paving removed and replaced our large acreage driveway. They were very detailed and put together an exceptional layout/plan for us. Their crew was very courteous and cleanup up any mess. They also gave us follow up call after the job was completed to ensure I was satisfied."
"We awarded Holloway Paving a large contract to replace a lot of broken concrete sections on our sidewalks and curbs around our building. It was a pleasure doing business with them!"
"I contracted Holloway Paving to Replace our commercial parking lot at our warehouse location in Calgary. The communication through the planning process was handled well enabling our tenants to remain open and inconvenienced as little as possible. Holloway is a professional paving contractor with great customer service , quality and value"
"Josh and Randy and their team from Holloway Paving just completed paving our acreage driveway and shop area. The site prep work was well done and the next day they laid the asphalt pavement. Our site was not easy with several drainage slopes in different directions but they completed it very well. I am highly recommending this paving contractor. Their quote was exactly what we paid and they went beyond my expectations. Well done."
"Selecting the right paving company was very important to us. Our new home took over two and a half years to fully complete and the driveway was our final project. Our expectations were very high for all of the contractors that we hired. I'm pleased to say that Holloway Paving did an excellent job from start to finish. I recommend them if you're looking to have high quality work completed."
"Great company. My team hired Holloway Paving to complete a commercial parking lot in Calgary. It was a large project requiring a significant amount of detailed work. We were unable to close the business during construction. Holloway Paving was able to accommodate this and made the entire process very easy for both us and our customers. They are very professional and most importantly our expectations were met. Highly recommend them."
"We are based out of Ontario and used Holloway Paving on one of our Calgary properties. I traveled to Calgary and had several paving contractors meet onsite to discuss the scope of work. Holloway Paving was awarded the job. It was a little worrisome being half way across the country while the construction took place, however their communication was exceptional. I would not hesitate to use this company again and we will! Thank you."
"These guys definitely know what they are doing. The difference between Holloway Paving and the other paving contractors I met with was that their experience was evident. I knew I was going to get the right job done. The entire process was easy and reassured us that we chose the right company. Thank you Randy, Josh and crew for the beautiful new driveway."
"Of all the companies we received quotes from, my husband and I were most impressed by them. The estimator took his time and presented us with several different options. He was pleasant, knowledgeable, very detailed and answered all of our questions. Their customer service and workmanship was outstanding. Our driveway looks beautiful and now highlights our new home. I highly recommend this company!"
"We contracted Holloway Paving to excavate and then pave our driveway at our acreage. Excellent service, honest, punctual and very polite, professional, hard working team. They make sure they treat the job just like it was getting done at their own home. Would highly recommend their top notch service and work! Thanks for our gorgeous driveway!!"
"It is always exciting when a company you deal with exceeds your expectations… and these days it does not happen very often. Josh and Randy from Holloway Paving exceeded my expectations through the whole process, from quoting to scheduling and then the actual work, which was a combination of cut and replace, several skin patches and a full re-seal of 14,000 sq ft. The other plus was the value, which I thought was tremendous. Thanks Team Holloway. Cheerio Mark"
"This is a great company! Professional, provided a quick quotation and kept me updated on their schedule. I highly recommend Holloway Paving and will continue to use them for upcoming projects."
Versatile Asphalt Paving in Calgary
Unlike other asphalt paving companies in Calgary, asphalt paving is in our blood — we've perfected the craft from generation to generation. We can assess all types of asphalt surfaces and understand the root of the problem before coming up with a plan to restore it. We have paved roads, parking lots, airports, driveways, pathways, and many other locations. 
Our expertise is evident in who we have assisted over the decades. Municipalities including, the City of Calgary and Rocky View County, as well as commercial, industrial and residential clients, have all benefited from our Calgary paving services.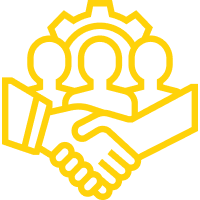 Legacy Business
At Holloway Paving, we're carrying on the legacy left by our grandfather who spent years in the industry. Armed with experience, passion, and outstanding customer service, we continue to make our mark in the paving world.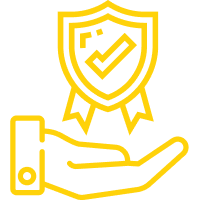 Quality Care
As a local-based company, we're passionate about helping local businesses thrive, offering a single point of contact and unmatched levels of customer service. At Holloway Paving, we're all about our customers.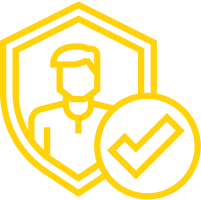 Valuable Service
With competitive prices and the most durable paving solution in Calgary, we offer incredible bang for your buck. We deliver exceptional value by determining the root cause of a problem and providing a lasting solution.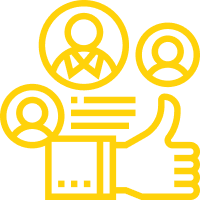 Full Transparency
We're quick to respond to all requests, and we're open and transparent about the services we deliver. Our quoting process is simple and straightforward, proof that we never overcharge for our premium services.
Paving the Way to Success
For something as important as paving, you need an experienced team that knows the complexities of the job and how to deliver a reliable service. Holloway Paving is that team. Not only is our experience and knowledge in asphalt paving absolute, but we are passionate about serving our clients. We are focused and committed to providing a transparent and honest service, taking care of every detail when it comes to asphalt repair and paving. We instil confidence in our clients and add value through our full transparency. Don't leave your asphalt paving in Calgary to anyone — pave a path to success with Holloway Paving.