Concrete Construction & Repair in Calgary
Driveways
We offer a variety of concrete options for your new concrete driveway, including stamped, coloured, exposed and original broom finish concrete.
Curbs & Sidewalk
Flat Work
Concrete Repair
Reliable Concrete Services
Holloway Paving has been offering municipalities, commercial establishments, property management companies and residential estates with high-quality concrete construction and repairs for years. We offer a variety of concrete services in and around Calgary including driveways, curbs and sidewalk, flat work, patios and other paving projects.
Our hands-on skills, knowledge and expertise have been passed on from generation to generation, guaranteeing high-quality workmanship and long-term results.
What Our Clients Have to Say
"Holloway Paving resurfaced our commercial parking lot. They were very professional and accommodating to our needs and timeline. They went out of their way to ensure that there was very little disruption to our business operations. I highly recommend them!"
"We live just west of Calgary and hired Holloway Paving removed and replaced our large acreage driveway. They were very detailed and put together an exceptional layout/plan for us. Their crew was very courteous and cleanup up any mess. They also gave us follow up call after the job was completed to ensure I was satisfied."
"We awarded Holloway Paving a large contract to replace a lot of broken concrete sections on our sidewalks and curbs around our building. It was a pleasure doing business with them!"
Concrete Repair & Construction 101
Concrete is a durable and reliable material that has become a staple of the construction industry. As a Calgary paving company, we understand the ins and outs of concrete construction. Not only can we handle all repairs and restorations, but we can also create new concrete structures from the ground-up. We attend to every detail in the process, from excavating, levelling, formwork, and rebar placement to mixing, pouring, and finishing concrete.
We use the latest technological innovations and equipment to provide a high-quality service that reflects our name and reputation. Trust the team at Holloway Paving for all concrete repairs in Calgary.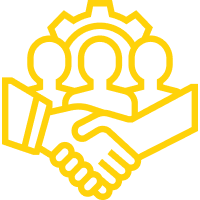 Legacy Business
At Holloway Paving, we're carrying on the legacy left by our grandfather who spent years in the industry. Armed with experience, passion, and outstanding customer service, we continue to make our mark in the paving world.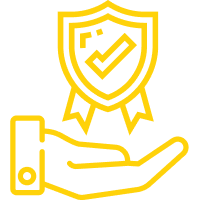 Quality Care
As a local-based company, we're passionate about helping local businesses thrive, offering a single point of contact and unmatched levels of customer service. At Holloway Paving, we're all about our customers.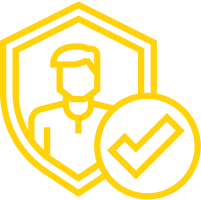 Valuable Service
With competitive prices and the most durable paving solution in Calgary, we offer incredible bang for your buck. We deliver exceptional value by determining the root cause of a problem and providing a lasting solution.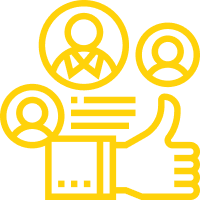 Full Transparency
We're quick to respond to all requests, and we're open and transparent about the services we deliver. Our quoting process is simple and straightforward, proof that we never overcharge for our premium services.
We Have the Solid Solution
Holloway Paving is the name to trust for high-quality concrete services in Calgary. From concrete sidewalks, curbs, and driveways to flatwork and repairs, there is no project that we can't handle. We utilize an honest and transparent approach, and we take the time to outline our price-structure and explain the particulars of the project in detail. Alberta municipalities, commercial establishments, property management companies and local residents trust us because of our honest and respectful approach. We understand the importance of quality, which is why we are willing to put our name on the line. Contact Holloway Paving today for concrete repair in Calgary.
We offer concrete repair, paving, restoration, sealer and concrete construction services for all clients in and around the Calgary area.
Yes, we can. We specialize in municipalities and commercial projects. No project is too big or too small for our team.
We use new, top-of-the-line equipment and tools for all our projects. Our team is regularly trained in the latest innovative equipment to ensure we can deliver on your requirements.